FHW507
RADIO TRANSMIT CONVERTIBLE DECT7 BLUETOOTH HEADSET
Communications
Wireless DECT7 Team (1,600 ft.)
Wireless Bluetooth Connectivity
Wired Two-Way-Radio
Stereo Listen-Through
May be configured to replace UHW-51, UHW-52 or UHW-54
Other
Weatherproof
Cold Weather (-30C)
Hearing Protection (24dB NRR)
Over/Behind Head convertible
All Day, 24-Hr. Battery
USB Programmable
Description
Features
Specifications
Documents
The most advanced Firecom yet, the rugged and durable FHW507 give command, crew and dispatch instant communication with each other when crucial seconds count. DECT7 wireless technology connects your crew in the apparatus and on scene. Wireless Bluetooth links phones and mobile devices. New Stereo Listen-Through microphones provide situational awareness and face-to-face communication without removing your hearing protection. Directly connect any portable radio with a PR interface cable (sold separately). Improved voice clarity, advanced hearing protection and a "set-and-forget" automatic noise gate make the FHW507 an indispensable communication and safety tool.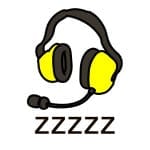 Multimode Auto Shutdown – Extends battery life. All shutdowns have a voice announcement and may be cancelled by the user by pressing any button.
| | |
| --- | --- |
| | Adjustable Volume Control – Programmable and real-time adjustable volume control. Remembers the last setting at each power up. |
| | Auto-Leveling Microphone – Automatically detects the user's voice against background noise, creating an automatic VOX (noise gate or squelch) that needs no adjustment when transitioning from loud to quiet areas. |
| | Automatic Loud Noise Suppression – Limits dangerous sounds such as gun shots as they are transmitted to the user when using Stereo Listen-Through. |
| | Convertible Headband – User configurable for overhead or behind-head wear. |
| | Silicone Ruggedizers – Define positions or roles with these colorful ruggedizers. Increases visibility among crew members. Easy to clean and protect your FHW507. Available in 14 standard colors (sold separately). |
| | Extreme Environmental Design – The headset has an IP-66 dust and water egress rating. This ensures that even when dropped into water, the headset will still be useable. We have also verified operation to -22F / -30C for extreme cold weather environments. |
| | Hearing Protection – The headset conforms to many of the required hearing protection standards protecting the user from harmful noise. |
| | In Headset Charging – The powered Headset has charging circuitry built in and is ready to be charged from multiple sources. These include the supplied AC wall adapter and DC charging options from a variety of sources including most cars, trucks, and aircraft. Refer to specification for charging voltages and power requirements. |
| | Light Weight – Through the use of the latest weight saving technologies, Firecom is able to deliver a wireless headset that is lighter than many wired communication headsets. |
| | Listen Thru Situational Awareness – The headset has stereo listen through microphones to give the user full situational awareness. The microphones are placed on the forward edge of the headset to give the user the perception of sounds in the front versus from the rear. The listen through has a programmable volume level and will limit all sounds to 82dB to the user. |
| | Long Battery Life – With over 24 hours of battery life on DECT7 Headsets, the headsets work whenever the user needs it. |
| | Noise Cancelling Microphone – The microphone is a noise cancelling type designed to remove the background noise right at the mic element. This allows listeners to hear the person talking and not the background noise. |
| | Radio PTT – The headset interfaces with any two-way portable radio using the wired AUX input or wireless DECT connection. When there is a wireless DECT connection, the PTT signal is passed to the wireless DECT7 Wireless Base Station and onto the Digital Intercom. Otherwise, the PTT signal is passed to the wired AUX input. |
| | Two Stage Low Battery Alert – The powered headset has a two stage low battery alert system to notify the user when battery is nearly depleted. This allows the user to have adequate notice before loss of communications. |
| | USB Programmable – The headset has a built in USB port to configure your headset with a Windows PC. Many of the features may be customized and saved from the program. Refer to the Sonetics Headset Program for details. |
| | User Replaceable Battery – The powered headset uses a replaceable battery. This allows the user to replace the battery at end of life and have spares in the field for extended operation times. |
| | Voice Prompts – The voice guided menu prompt system allows the user to make all adjustments without removing the headset. There is no need to look for lights, text, or knob positions. The voice prompts automatically adjust volume to ensure intelligibility in changing environments. |
| | Wired Line-in – The wired line-in is used to interface with cell phones and hand held radios. This gives the user another source for flexibility in their communication needs. The wired connection features a mono input and output with PTT output. See your Sonetics dealer for accessories to match your equipment. |
| | Wireless Bluetooth® Technology – The headsets with wireless Bluetooth operation have the ability to connect with other wireless Bluetooth enabled devices. This allows the user to add an additional source to listen to or communicate with. Devices such as cell phones, mp3 players, mobile radios, computers, etc. expand the communications potential. |
| | Wireless Bluetooth® A2DP Audio Streaming – The headset features integrated A2DP streaming audio functionality, so you can listen to music or podcasts, and hear turn-by-turn direction information from a GPS application on your phone. You can also use this feature to stream audio from a Bluetooth-enabled computer to the headset. |
| | Wireless DECT7 Communications – The headset features a wireless DECT7 communication channel enabling full duplex communication, like a conference call, to others on the same channel. The Sonetics wireless DECT7 headsets connect with standalone Sonetics DECT7 Wireless Base Stations or a Sonetics IP-DECT7 wireless system. This DECT7 communication network gives the user up to 1600ft line-of-sight range to the wireless base. The standard further ensures interference free and digitally encrypted communications amongst all parties. |
| | Wireless DECT Backwards Compatibility – The wireless headset is backwards compatible with the Sonetics first generation wireless DECT and DECT6 Wireless Base Stations with minimal loss in functionality. |
| | Wireless DECT7 Broadcast Mode – The headset may be paired into a listen only mode of operation, reducing power consumption considerably. This also allows many more headsets to be connected to a Wireless Base Station simultaneously. Pressing the Radio PTT button allows the headset to momentarily talk on any available open slot. A tone will let the user know when they can talk. Refer to the Wireless DECT7 Base Station manual for details. |
| | Wireless DECT7 Dual Dome Antenna Design – Each dome has a separate DECT7 antenna using diversity switching to lock onto the best signal. This means the user doesn't need to worry about head position relative to the wireless base and the best possible connection is delivered at all times. |
| | Wireless DECT7 Encryption – using the latest digital encryption available, the DECT7 headsets ensure your conversations are private. |
| | Wireless DECT7 Radio PTT or Intercom Only Selection – The headset may be configured to send a transmit signal to radios connected to the DECT7 Wireless Base Station and Intercom of a Sonetics DECT7 wireless communication system. This allows the user to transmit over multiple radios depending on the Wireless Base Stations and Intercom configuration. Additionally, the Headset may have radio transmit deselected. This is excellent for teams where some users will need radio transmit and others will not. |
| | Wireless DECT7 Multi-Channel System – Depending on the wireless DECT7 Wireless Base Station or IP-DECT7 system, the user may have access to multiple channels. This allows large teams to have separate channels for different activities while enabling users to change channels and become one communication team. Refer to the Wireless Base Station manual for configuration. |
| | Wireless DECT7 Out of Range Warning – The headset notifies the user via voice prompt when the wireless connection is weak, or when it appears to go out of range from the Wireless Base Station. |
| | Wireless DECT7 Wide Band Audio – The wireless DECT7 communications are transmitted in a high definition wide band audio format. This allows greater intelligibility of the user and integration with voice activated control systems. This feature is defeatable to allow the user to be in a narrow band audio communication. |
DECT7 Wireless Technology
Dynamic channel allocation
DECT Standard Cipher with 35-bit initialization vector
Frequency Bandwidth: 1920 MHz to 1930 MHz
Wireless Bluetooth Technology
Bluetooth 3.0 with secure simple pairing
Frequency: 2400 MHz-2485MHz
Power: 2.4 mW / 4 dBm
Physical
Weight: 16 oz. (without ruggedizers)
Color: Black
Noise Reduction Rating: 24dB NRR
Side Pressure: 2.2 lbs.
Power
3.7V rechargeable lithium ion battery (18650 replaceable)
More than 24 hours of batter life at 77°F (25°C)
Charge time: 4 hours
AC Charge Source: 12V, 500mA wall charger
DC Charge Source: 5V to 16V, 0.5A minimum, cable supplied
Over voltage, under voltage, over current and over temperature protection
Environmental
Operating Temperature: -40°F (-40°C)  to +140°F (+60°C)
Storage Temperature: -40°F (-40°C) to +185°F (+85°C)
MIL
Humidity per MIL-STD 810F and 810G
Temperature Shock per MIL-STD 810F and 810G
Chemical Exposure per MIL-STD 810
SAE
Salt Spray per J1455, Sec. 4.3
Vibration per J1455, Sec. 4.9
Conducted Immunity per J1113-11
Electrostatic Discharge per J1113-13
Radiated Emissions per J1113-41
ISO
Conducted Transients per 7637-2
Quality Management System ISO 9001:2008